GAYS IN THE WORKPLACE

Out and About at Intel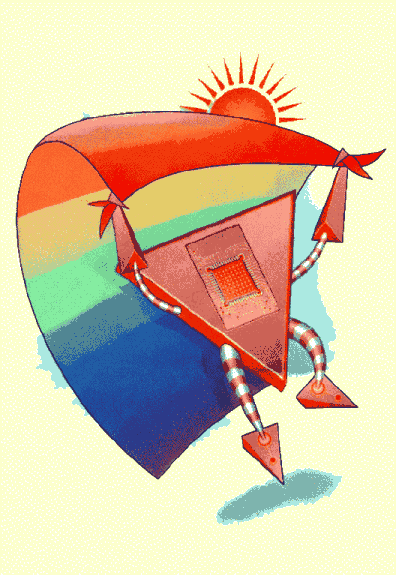 Computer-chip maker opens the door to a comfortable and diverse workplace
By CRISTINE GONZALEZ
---
of The Oregonian staff. Reprinted with permission
HILLSBORO - In a cluttered cubicle at Intel's big Jones Farm campus, Alan Batie sits at his desk surrounded by an assorted collection of buttons and stickers - pinned to his bulletin board and even hanging from his bookshelves.
They bear statements filled with whimsy and humor:
"Homos are sapiens too."
"Don't feed or tease the straight people."
"It could have been us, nerds against 9" -- a reference to one of Oregon's anti-gay initiatives.
Three years ago, Batie, who is gay, wouldn't have dared to display the collection at work. Since then, however, Intel Corp. -- like other companies across the nation -- has come out of the closet.
---

When you work in an environment that's pretty stressful, and you can't be yourself, it makes it awkward. So this is kind of nice because you realize you're not the only one.
Sherman Tam sales and marketing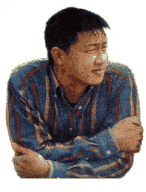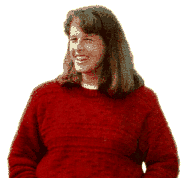 One of my primary concerns was how would I be perceived. But it really has not been a problem at all.
Barbara Stone customer program manager

After a painstaking process, the computer-chip maker recently endorsed its first employee group for gay, lesbian or bisexual employees.
The endorsement by Intel - Oregon's second-largest private employer -- earned praise from members of the gay community who say it marks a welcome change in the company's posture toward gays. During the years, many employees have likened the company's former attitude to the military's "don't ask, don't tell" policy.
"When it comes to diversity, I wouldn't describe Intel as progressive," said Donna Allen Taylor, corporate diversity manager for Intel in California. "But we're getting more sophisticated about building an environment where people can be more effective."
Amen, say gay leaders.
"With a company as conservative as Intel formally acknowledging their gay and lesbian employees, it indicates that gay issues are being recognized as important in conducting business," said Jeff Howard of the Northwest Gay, Lesbian, Bisexual and Transgendered Employee Network.
Intel's turnaround reflects a growing trend among businesses nationwide. Many are taking the position that diversity extends beyond race and gender to issues orientation.
More than half of America's Fortune 1,000 adopted nondiscrimination policies including sexual orientation. One-third have guidelines that expressly protect gays.
Gays: More employees are coming out
About 250 organizations in the public and private sectors and at universities offer full medical benefits to same-sex partners, according to research compiled by Common Ground, an East Coast consultant group that specializes in gay issues in the workplace. That's up from only five companies six years ago.
"Because we're coming out in the workplace, we are truly beginning to change people's perceptions about gay and lesbian people," said Howard. "People can see that we work, pay taxes and that we will insist on equal rights in all facets of our life, including one of the most important -- the workplace.
At a growing number of companies, workers are coming out to their employers and forming employee support groups -- although not without some degree of corporate squeamishness. Most such groups function as social clubs that provide support and networking opportunities to members. A majority of them also work to educate heterosexual colleagues and management on gay issues.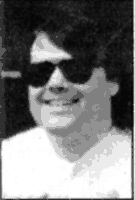 This group serves two key purposes: It's a way for gay people to meet others and know they're not alone. I also think we can help improve Intel's image in the gay community and attract good employees who happen to be gay.
Alan Batie Intel employee

Likewise, a handful of diversity consultants are spreading the message that anti-discrimination policies that include sexual orientation and domestic partner benefits make for a more productive work force.
It's hard to say how many employee groups exist because most of them are informal, communicating online through private message groups or meeting off premises. In Oregon's Silicon Forest, for example, such informal groups have formed at Sequent Computer Systems, Inc., Tektronix Inc. and Mentor Graphics.
But several regional gay and lesbian employee networks that represent the groups have formed across the country. For four years the networks have gathered for an annual conference on gay and lesbian employee issues.
The Northwest network, which has close to 20 members, led the charge when it formed five years ago. Intel's IGLOBE, short for Intel Gay, Lesbian Or Bisexual Employees, is the only member from Oregon with a corporate endorsement, although statewide there are several informal company groups with individuals who belong.
IGLOBE formed two years ago after founder Liz Parrish, a marketing manager at the company's headquarters in Santa Clara, Calif., returned from the Gay March on Washington, D.C., feeling energized and ready to make a difference.
As is the case with many employee groups, her initial attempts were met with skepticism. Some workers complained to management that the group was unnecessary because they thought gays didn't exist at Intel. Others thought it inappropriate because group membership was based on sexual orientation.
Parrish responds to this common reaction by explaining that coming out at work and forming a support group allows gay personnel to participate in the same kinds of daily activities as their straight colleagues.
"People think they don't bring their sexuality into the workplace, but they do -- whether they wear their wedding ring or put a photo of their partner on their desk," she said. "It's very uncomfortable to a gay person to dispel that assumption."
The controversy prompted Intel to create a policy on employee groups. Although many are in different states of development, IGLOBE was the first to receive sanctioning. The group follows the company's nonexclusionary requirement and includes both homosexual and heterosexual members.
Taylor, Intel's diversity manager, was intrumental in moving the sanctioning process along. Now employee groups receive company funding -- IGLOBE gets about $1000 -- and they can meet on company grounds or post fliers at work announcing group events.
About, 140 members comprise IGLOBE, 46 of whom are among Intel' 7,200 Oregon employees. These numbers are minuscule compared Intel's total employee base of 30,000 persons worldwide, but Parrish says many gay employees who are hesitant to join learn of news and events by word of mouth.
At Intel's Aloha campus, a diversity bulletin board was set up for announcements and informational pamphlets. Members -- straight and gay alike -- wear rainbow stickers on employee badges to identify themselves to new employees.
Batie, the web master for Intel's home page, coordinates IGLOBE's electronic message group. Meeting gay employees through computer chat groups, he says, helped his coming out process several years ago when the group was in its formative stages.
Barbara Stone, a customer program manager, said the group helped ease her transfer from California to Oregon. Once she settled in, it provided her an efficient way to network, but it also alleviated any fears she had about the state's politics.
"One of my primary concerns was how would I be perceived," said Stone, who is lesbian. "But it really has not been a problem at all."
Sherman Tam, who works in sales and marketing, says the group helps improve morale.
"When you work in an environment that's pretty stressful and you can't be yourself, it makes it awkward." he said. "So this is kind of nice because you realize you're not the only one."
Some teams at Intel are more open to gay employees than others, employees say. For example, in divisions that employ mostly men or foreigners, gay workers say they are more sensitive to how they will be perceived.
Typically, Intel's straight employees -- including those who support the gay employee groups -- say intolerance hasn't been a major issue at the company. And some, such as Ashwani Gupta, a design manager for Intel in Oregon, say they really haven't noticed any difference.
"To be honest, I don't perceive a progression," said Gupta, who has worked at Intel for nine years. "I didn't think it was bad before, because where I work it's fairly comfortable."
However, minor incidents have indeed surfaced at Intel over the years - most notably during the past two statewide elections when anti-gay initiatives were on the Oregon ballot. Some heated debate arose in the fabrication plants. One employee was horrified when he saw a co- worker's pickup bearing a bumper sticker that said, "The only reason they're gay is because it's illegal to kill them."
Many employees remain uncomfortable about coming out in the workplace or even posting photographs of their significant others. Several group members declined to speak with The Oregonian for fear of retribution. And the IGLOBE member list is confidential.
Outright discrimination isn't a problem, say employees. However, there is a lingering fear among gay personnel at Intel and elsewhere that persecution and harassment are possible.
"Hopefully, that will change," says Parrish. "But it's the fundamental atmosphere at work that needs to continue to improve."
With conservative lawmakers in power, the workplace will become a critical forum for promoting gay rights, leaders in the gay community say.
"You're going to see a lot more organizations cropping up - first so people can find each other, and second so they can have a voice for change," said Liz Winfeld of Common Ground.
As it stands now, a person can be fired on the basis of sexual orienta- tion throughout the state, except in Portland, Corvallis, Eugene and Ashland, said David J. Fidanque, executive director of the American Civil Liberties Union in Oregon. Those four cities have adopted anti discrimination codes to protect gay workers.
But there are signs that businesses in Oregon are warming up to the idea of adopting nondiscrimination policies and domestic partner benefits, said Rep. Gail Shibley, D Portland, an openly gay state representative who promotes gay rights.
"These are not radical, left-wing, earth-mama kinds of companies," said Shibley. "These are very sober eyed businessmen from traditional industries who understand from a strictly bottom-line perspective this makes sense."
---
GAY VOICES
Although many gay and lesbian employees are coming out in the workplace, many still fear retribution from their colleagues or their employers. Employees throughout Intel discuss the challenges of being gay in the workplace on the IGLOBE group's electronic bulletin board at Intel. Here are some of their comments:
"Even though I am fairly comfortable and out in my immediate department, in the larger group to which I belong, I worry about how coming out would be perceived. I have a lot of interaction with the divisions in Oregon and would like to work there, but given the political climate, I don't even feel comfortable introducing the topic with the people who I know respect my work."

"Managers have OK'd my significant other's expenses in moving; personally came by to invite my significant other to work celebrations; co-workers 'outed' me when I first moved up, saying, 'We know your partner is a woman, we don't care, come to our party.' I earned, and Intel delivered promotions denied me by a former company for being a woman and a lesbian. So you can see that Intel walks the talk, but until now hasn't talked!"

"With homophobia running rampant in Oregon, I fail to see Intel's involvement in developing the communities in which we work, including the workplace, to provide employees a sense of safety from local laws that may be enacted. In my opinion, Intel has a ways to go to gain its place among the leading edge once again. Several high-tech companies have in place domestic partnership benefits. We need to educate the community and the workplace how to deal with diversity for all individuals and respect their opinions and expressions covered under the First Amendment."

"It's your birthday, and you receive a dozen long-stem red roses. Everyone oohs and ahhs and wants to know who they are from. Of course, the card comes 'unsigned,' and all you can safely say is 'a friend'.
---
HELP FOR GAY WORKERS
For more information on employee groups and gay issues in the workplace:
Northwest Gay, Lesbian, Bisexual and Transgendered Employee Network, 1 202 E, Pike St., Suite 1 022, Seattle, Wash. Phone: (206) 223-8050. Internet address: glempnet@aol.com
Common Ground, a consulting group that specializes in gay issues in the workplace, 1 0 Home Ave., Natick, Mass. 01 760. Phone: (508) 651-1476. Internet address: common-ground@wodd.std.com.
---
Cristine Gonzales covers business news for The Oregonian's West Metro bureau. She can be reached by phone at 503-294-5955 by fax at 503-203-1813 or by mail at 10245 S.W. Parkway, Portland, OR 97225